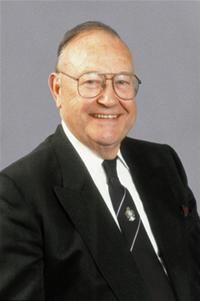 Cllr Eric Munday
The Mayor of the London Borough of Havering has defected from the Conservatives to UKIP just weeks ahead of the London-wide all-out elections. The Mayor, Cllr Eric Munday (Squirrels Heath ward), was also joined by Cllrs Peter Gardner (Hylands ward) and Lynden Thorpe (Squirrels Heath) in this most recent wave of defections. This brings the total size of the UKIP group on Havering Council to seven, and also deprives the Conservative administration of its majority.
Havering is a UKIP target going into May's elections. Their presence on the council began with an
unexpected by-election victory
in Gooshays ward on 21 March last year, as they built momentum to their major national breakthrough in the local elections in May. Three Conservative councillors then defected en masse to UKIP last July, followed by another three now. Most of these defections seem to be the result of deselections by the Conservatives, although with momentum in the borough shifting behind UKIP, they may now in fact be more likely to hold their seats as UKIP candidates.
Havering is traditionally a Tory stronghold, with the main opposition coming from a variety of local reisdents groups. Hylands ward was relatively marginal in 2010 with the Conservatives taking 39.1% to the Residents' 26.4%, and UKIP further behind on 12.2%. Squirrel's Heath in 2010 was much more safely Conservative with the party taking 62.9% over second-placed Labour's 19.9%, with no UKIP candidate. With every seat up for election in May, there's all to play for, and UKIP could potentially gain control of the council outright.
New council composition -
Conservatives - 26 (-3)
Residents' Group - 12
UKIP - 7 (+3)
Labour - 5
Independent Residents' Group - 3
Vacant - 1